Step01 Login with your Google account, and click UPLOAD.

Step02 Click GET STARTED in the Live Streaming box.

Step03 Select EVENT -> NEW LIVE EVENT. You need to enable the function by simply clicking the ENABLE tab if it is the first time for you to broadcast.

Step04 Select CUSTOM.
Step05 Select THIS LIVE STREAM IS 360 in the ADVANCED SETTINGS tab. Then Click CREATE EVENT.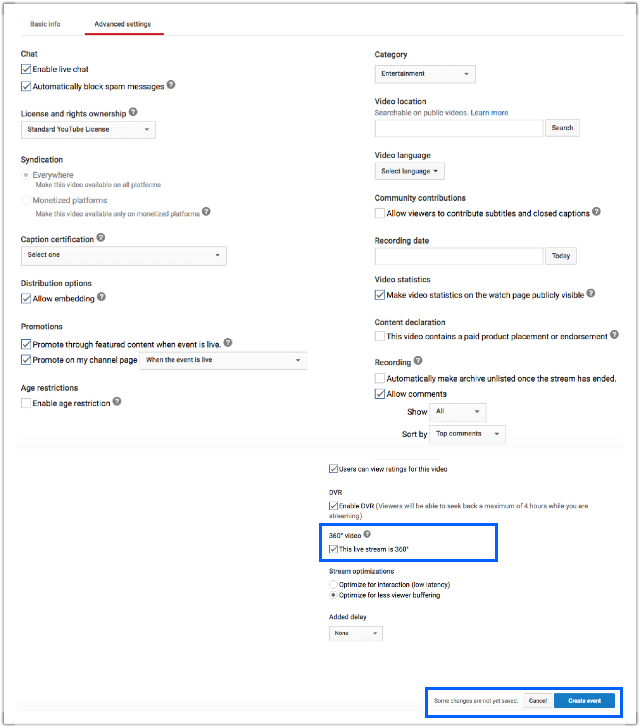 Step06 In the BASIC INGESTION, select the needed bitrate and resolution.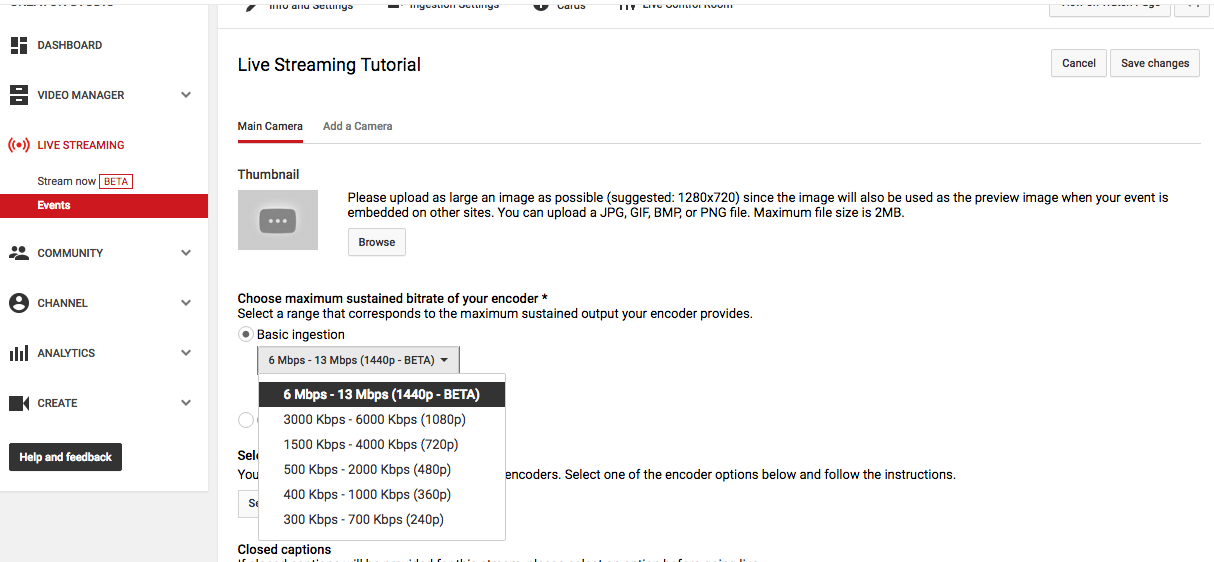 Step07 Open your OBS, go to SETTINGS -> BROADCAST SETTINGS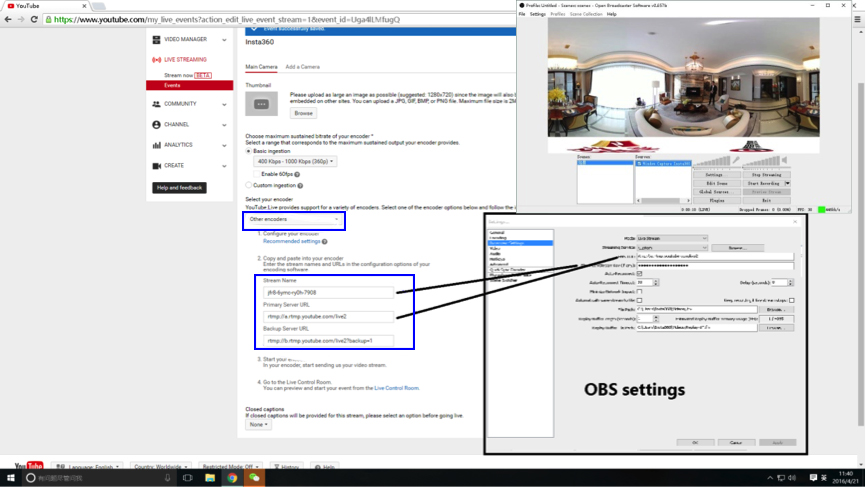 Step08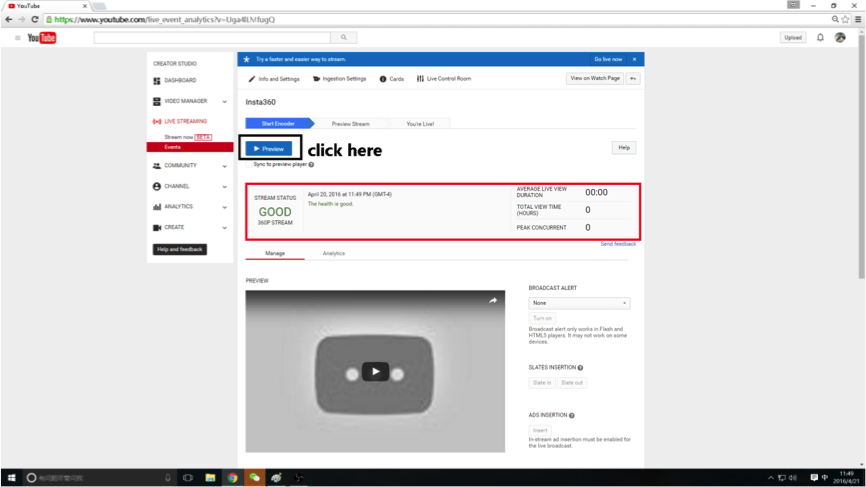 Step09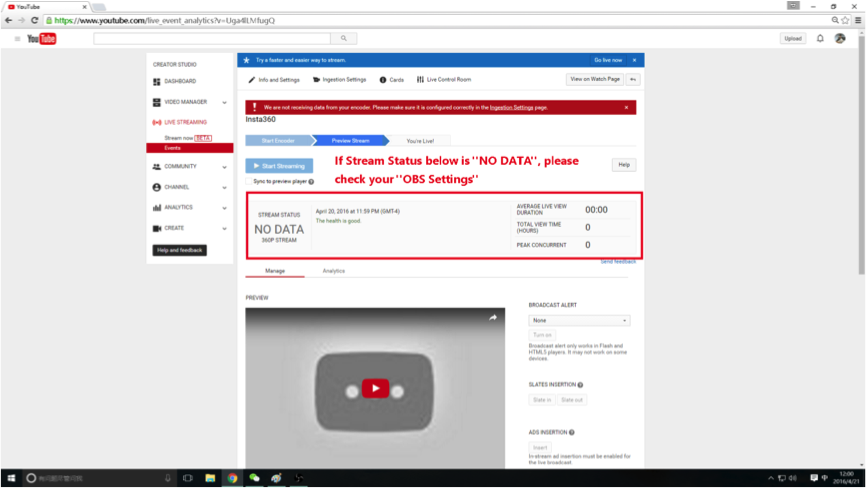 Step10 Click VIEW ON WATCH PAGE to enjoy your streaming.